"Affiliate Marketing makes businesses millions and ordinary people, millionaires!" Bo Bennet
What If You Could Get the Answers to 5 Questions You've Always Wanted to Ask About Affiliate Marketing?
NO, Affiliate Marketing is not a scam!
YES, Affiliate Marketing actually changed my entire life in less than a year!
YES, it is possible to ACTUALLY make money online easily with Digital Affiliate Marketing.
YES, Digital Affiliate Marketing is something that YOU (complete beginners) can do to make money!
And YES, you can fit Digital Affiliate Marketing into your busy lifestyle!
Yes, Further to that, this is not just selling a course as a primary way to make commissions! I know those are questions that I get asked frequently!
Although many people question whether or not Affiliate Marketing or Freelance Digital Marketing is a scam or MLS, this is not the case. To start Affiliate Marketing which is not just about selling a course, you develop a wide network of affiliate products that you are proud to promote and that will easily appeal to a wide audience of people, bringing you cash in your bank account on a weekly basis. Read on to learn more about how Digital Affiliate Marketing has changed my life!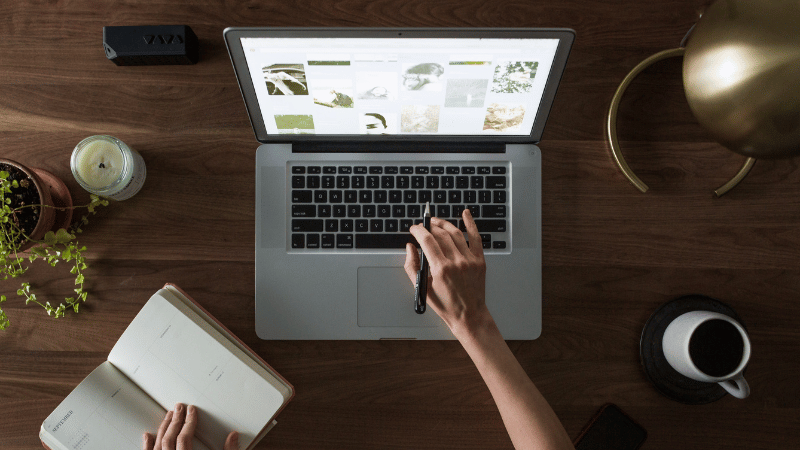 NOTE: This post contains affiliate links. I may receive a commission if you click a link or a button on this page and choose to purchase anything. This is at no cost to you. I give you my word that I only promote the tools and services I believe will be of value to you, as I have found them to be for me
1. Is Affiliate Marketing a Scam?
That is probably the number one question I am asked when people I know ask about what I'm doing or when I am live on a social media platform. There is so much bad press out there and truthfully, there are some sketchy, shady programs and Affiliate Marketers you'll have to watch out for! People say Affiliate Marketing is shady. They say it is a scam. They say it is an MLM where you need to recruit large groups of people under you in order to make money.
Despite all those legitimate concerns, I know from personal experience that Affiliate Marketing is NOT a scam. It is and will continue to be a perfectly legal way to make money. Affiliate Partners will provide a legal statement of earnings to you at the end of the year and you even have to claim the income you make through Affiliate Marketing on your taxes!
Affiliate Marketing is a highly profitable way for both companies and individuals like you and me to make money. It is a highly successful customer acquisition channel for companies to generate leads and traffic to their sales pages in exchange for individual affiliate marketers getting paid a commission for each lead or sale they bring to that company.
Here's some quick statistics for you:
80% of brands have affiliate programs

during a world-wide lockdown, 45% of companies with affiliate programs reported increases in their overall sales that they can credit directly to Affiliate Marketers

16% of all online sales that are completed involve an affiliate partnership
With statistics like that, it seems crystal clear to me that Affiliate Marketing is here to stay and that it is something worth investing some of my time in! As a matter of fact, the RAND Study profiled the changes that happened when the World entered the COVID-19 pandemic. Even though online shopping has been on the rise for years, there is significance evidence pointing to a huge growth opportunity for online retailers. That opportunity extends to you and me as Affiliate Marketers!
2. Has Affiliate Marketing Changed My Life?
Yes! My life has been changed significantly since I started Affiliate Marketing! It has always been my dream to provide a generous income for my family. I want to be able to provide them with all they could ever need and as many rich, special experiences as I can. In August of 2020, I discovered the secret of making affiliate marketing work without it negatively impacting time with my family!
In August of 2020, I took positive action to create a profitable online business that generates passive income, making me money while I sleep, vacation, and go about daily life. I was able to achieve financial freedom, even out-earning my husband's 9 to 5 income, with my online business within a few months, and I want to share these secrets with you!
With a little belief in yourself, you can also create this same success, achieve financial freedom, and begin to live the life you've always dreamed about by promoting other companies' products and services. Follow along with me here to learn how you can also:
access the same training that changed my life

begin an online business in Digital Affiliate Marketing

learn how to access support and resources that will help you to become a successful Affiliate Marketer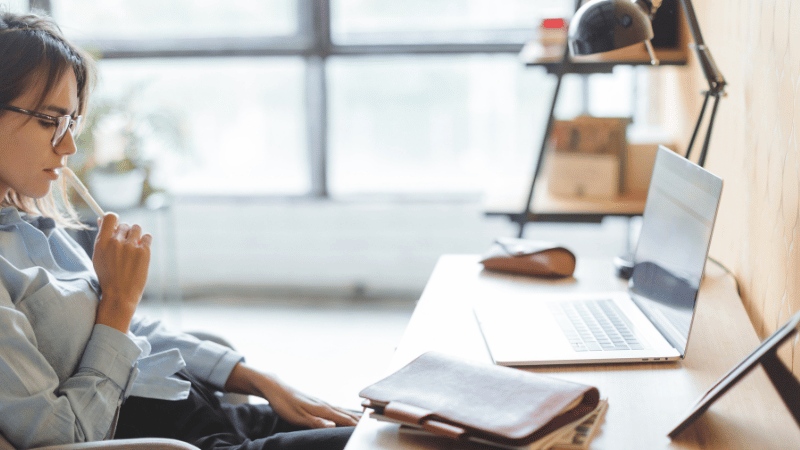 WHY I CONSIDERED AFFILIATE MARKETING
In December 2020, I made a discovery that would change my life within a few months' time. As were many of us around the world, I was in a pandemic lockdown with only my family and my students (online remotely, of course) to keep me company.
This worldwide experience drastically changed the way the world moved forward and opened my eyes to possibilities I would never have imagined possible before! I was on Instagram and saw a brief video posted by another Canadian mama who seemed just like me.
She was talking about making a lot of money in an online business, thousands of dollars a day, and learning the basics of how to start it all with just a $7 course! Add to that the reality of life in a pandemic lockdown, and I was ready to try a new adventure!
I wanted to see if I could make this work for me too. If you want to check it out, just click the image below and you'll get to see the video that started me on my journey!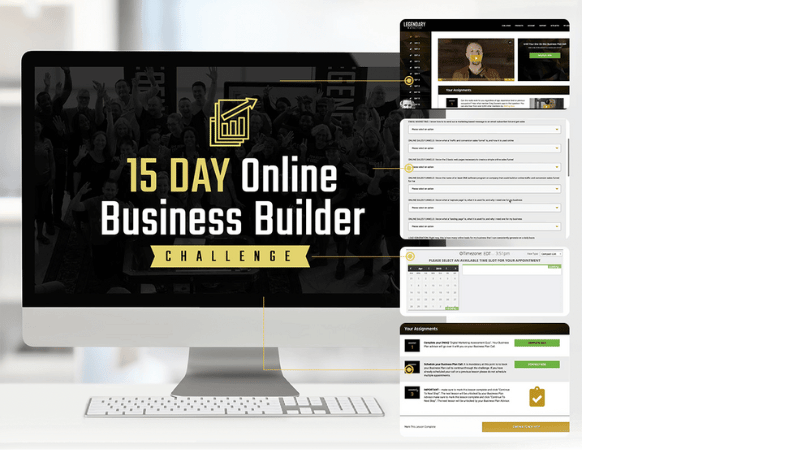 Now let me say this: I absolutely love the job I have and I am passionate about teaching! I truly believe that was drawn to the online space. I am a high school teacher in Northern Ontario, Canada, with 27 years of experience. I have literally taught it all: Art, Computer Science, French, Peer Tutoring, Religion, English, Physical Education, Cooperative Education, and my personal, absolute favourite: Outdoor Education!
However, I was in search of a way to make the lives of my family more comfortable, more secure financially, and I was in search of something that would bring me the ability to not just make ends meet. I want something more than that!
I am currently 39 (with experience) and married to my high-school sweetheart, John. I have two amazing young men who I am blessed to call me Mom: Rob & Dan. They are passionate athletes and our family life, for a large part, has been dictated and driven by sports.
This is my main motivation for exploring the possibilities of generating passive income. Even with two incomes, keeping up with the mortgage, the car payments, and the regular expenses is challenging in these times! Add to that paying for my kids' sports and I seized this opportunity to make some extra cash.
However, I certainly don't want to spend time away from them just to make money. I want something that fits our lives and allows me more time-freedom with my family!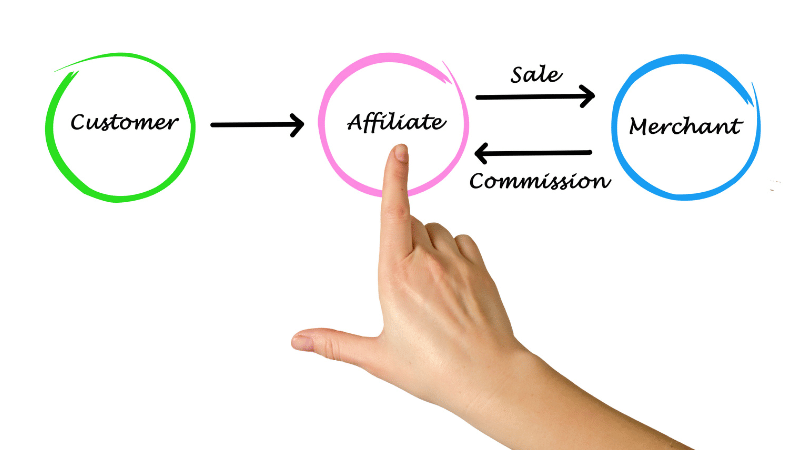 3. Is It Possible to ACTUALLY Make Money with Affiliate Marketing?
Yes! It has been absolutely possible for me to make a full-time income with my Affiliate Marketing business. What happened next could only be described as a cannonball moment for me. I decided I was going to jump, to put myself in motion, then I started swimming!
I made a choice to take that same $7 course I saw the other Canadian momma take. If she could start a business that was bringing her thousands of dollars a month through passive online income, why couldn't I? After all, what did I have to lose for $7 and two weeks of my time?
I know that sounds almost unbelievable: a $7 course could drastically change my financial situation, but sometimes you just have to try it yourself to believe it. In only a few short months, and definitely less than a year's time, I have been able to grow my business to 7K+ months, and I don't plan on stopping there!
In only two weeks' time, I had set up my online business and was already in a position to start earning affiliate commissions. That's right! Two weeks' time! My first commission arrived near the end of my second week in business and my first high-ticket commission arrived in my email inbox just at the end of my second month in business.
That was such an exciting day, but it also happened the same day my freezer broke. You can imagine what I used that money for: a brand new standing freezer and the entire cost, taxes & extended warranty were covered, and then some! After that, I was absolutely hooked and I have never looked back since!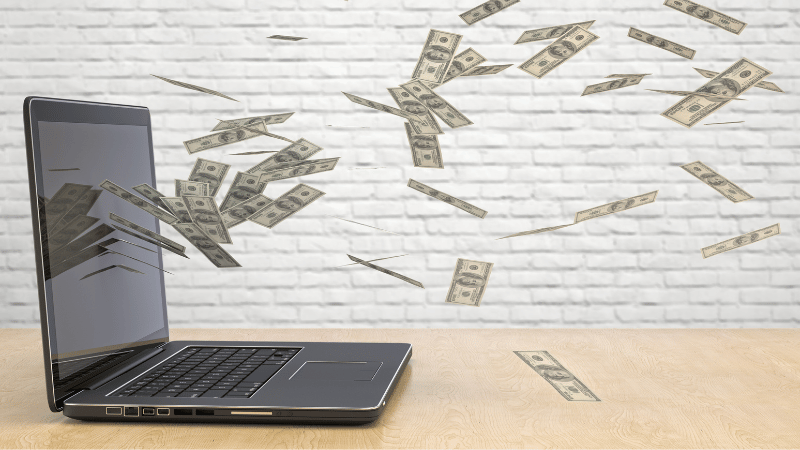 4. Can Anyone Do Affiliate Marketing?
Yes! Absolutely anyone can do freelance digital affiliate marketing! There is a wide range of people making killer cash in Affiliate Marketing. Sixteen-year-olds with the guidance of their parents, busy moms and dads who fit in the time after their kiddos are in bed, and spry 80-year-olds who figured out a social media platform or blog and have started raking in the dollars.
Now, is this easy money? Can you just start off making $20K per month? The answer to that question is NO! It isn't a get-rich-quick scheme. Results are never guaranteed because everyone will come to this with a widely different approach to business. This is not a guarantee. That might have been enough to scare you, but it wasn't meant to.
Affiliate Marketing is meant for you if you are ready to take positive action, show up every day with determination, and be willing to make a true commitment to starting and running a business that can make you financially independent and independently wealthy!
How did I learn these skills? It all started with The 15 Day Challenge, which is a digital education product that is designed to give you the necessary foundation to create a sustainable online business, even if you've never done anything like this before! If you want to check it out, just click the image below and you'll get to see the video that started me on my journey!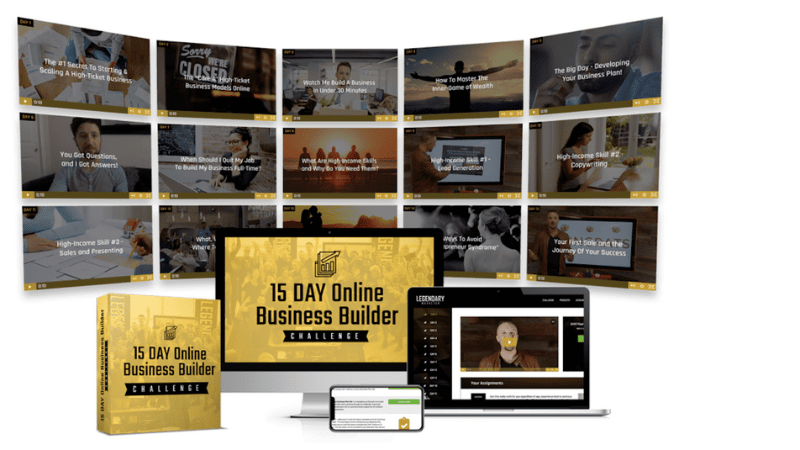 I was able to achieve success with this business by applying the skills I learned in that training, being consistent with how I applied those skills, and by adopting the right mindset that would put me on the path to success.
I was able to achieve these results quicker than most people because I focused on this process intently for 2 months, achieving my first high-ticket commission of $1,300 in just over 2 months! It didn't happen for me immediately, but staying consistent, trusting in the process, and actually believing I could make money with Digital Affiliate Marketing put me on the path to success.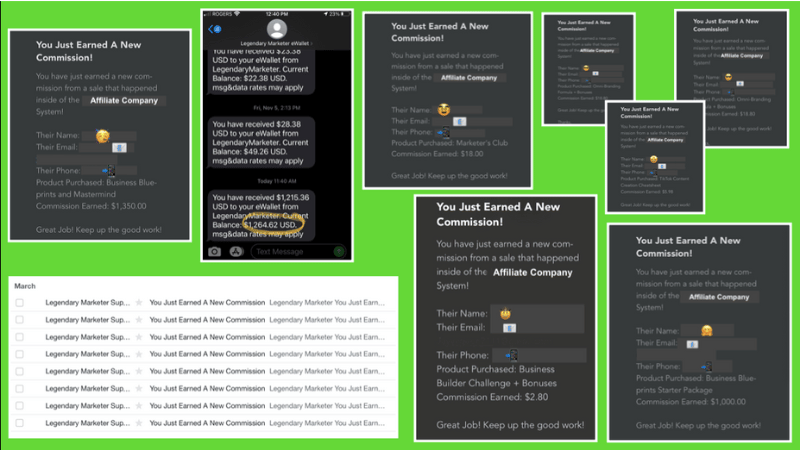 Now my email inbox looks like that! Now those are screenshots of only ONE of my affiliate partners. When you start affiliate marketing, you will seek out companies, products and services that align with who you are, what you do and who you want to serve. You'll build relationships with not just one, but a portfolio of companies and create passive income streams from spreading the good news about products you're happy to attach your name to.
Put yourself in my shoes and allow yourself to imagine that this could be YOU, waking up after a good night's sleep to see that your inbox is filling up with emails just like these!
I'll even let you in on a little secret: it doesn't just happen when I wake up! Some days it is email, after email, after email throughout the entire day and every Friday, I get paid those commissions, directly into my bank account or PayPal account. And that is just one source of income! I have a steady ten that pay me weekly or bi-weekly for the affiliate work I do in my online business.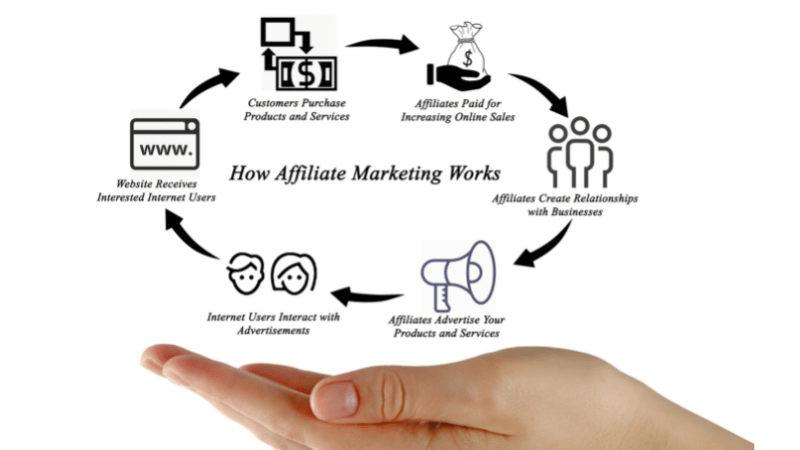 5. Will Affiliate Marketing Fit Your Busy Lifestyle?
And finally, yes! Digital Affiliate Marketing, without a doubt, will fit your busy lifestyle. How much time do I dedicate to this? That is an excellent question. I spend 2-2.5 hours per day working on my business and I have been able to work this into my schedule in a way that it does not take me away from the important things I want to do with my family.
Now, I work on this in the morning, while my house is quiet. I'm an early riser and this fits me to a tee. I work on this for another hour after supper, and then I am done for the day. You can make this work with your life and build the life you're dreaming of!
Once you decide to make the commitment to yourself, take The 15 Day Challenge, get the training and start that online business!
There are so many different options for you to explore for promoting your affiliate products. I have explored and tried just about every option there is, and discovered that a blog such as this allows me to channel my love of writing while sharing my passion for creating a passive online income.
The Broad Minded Money Maker Website & Blog allows me to creatively express myself and gives me a place to include all my affiliate links for product promotion. I can also gives me a place to promote the digital products I create. I then create free, organic traffic by frequently posting on Pinterest, while also running Pinterest Ads that direct traffic either to my blog or my sales funnel. Then... you guessed it! PAYDAY!
If writing is not your passion, there are lots of other ways to create free traffic and interest in your affiliate offers and products. Some people are drawn to other free platforms like TikTok and Instagram where you can post short-form videos to catch people's attention and direct them to affiliate offerings.
If you're passionate about video you can explore longer-form content like a YouTube channel to promote products and watch those affiliate commission emails start flooding your inbox. I actually use all the platforms I mentioned above, developing them over time and allowing me to reach as many different audiences as possible.
As for what you can promote to send those affiliate commissions your way, the choices are endless! You can check out the video below to see a sneak peak into the possibilities you can explore!
Once you are ready to take the plunge, come back and read my blog post, The Successful Affiliate Marketing 7 Step Guide to Make Money.
You'll learn how I was able to get my online business firing and the commissions rolling in. This might be just the right time of your life to take positive action, shift your mindset, and begin to believe that you CAN achieve this! Take that $7 course and see where the journey takes you!.
If you want another great resource, my Facebook group, Affiliate Marketing & Passive Income with Broad Minded Solutions is a great place to tune in for weekly lives and help along your journey to financial freedom with digital affiliate marketing.
Be sure to check out the other helpful articles on the Broad Minded Money Maker Blog that you can use to help get yourself started on a more secure, financially free future and begin claiming the life you've always dreamed about having. You might also enjoy Top 5 Tools Affiliate Marketers Use to Prosper Online.
So what are you waiting for?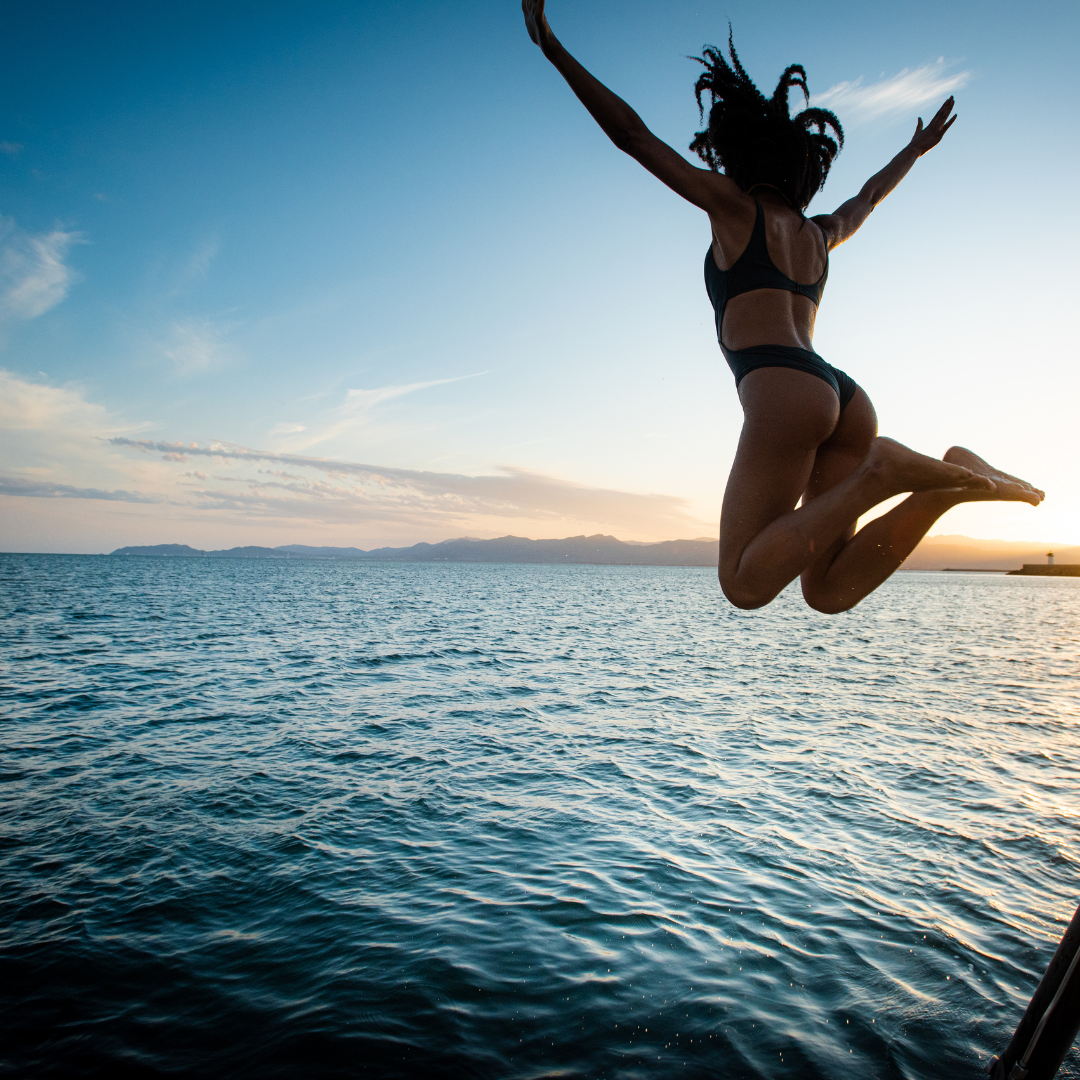 💦 CANNON-BALL!💦
And start your own Affiliate Marketing Business or Blog TODAY!