"Successful affiliate marketing is not about the commissions; it is about helping people find the value they seek." - Shivansh Bhanwariya
NOTE: This post contains affiliate links. I may receive a commission if you click a link or a button on this page and choose to purchase anything. This is at no cost to you. I give you my word that I only promote the tools and services I believe will be of value to you, as I have found them to be for me.
7 STEP GUIDE TO FREELANCE DIGITAL AFFILIATE MARKETING SUCCESS
Who wouldn't want a guide to help you make money online? If you've even slightly considered starting up a business like this, you'd want the guide that walked you step-by-step on how to get that business off the ground!
Keep reading to learn the 7 exact steps I took to learn Affiliate Marketing and grow my business into a 7K+ monthly passive income! Once you get it set up, it is one of the easiest ways to earn huge commissions while working your 9 to 5, enjoying family time, on vacation or even sleeping!
In this 7-Step Guide to Affiliate Marketing, you will learn:
how to choose a niche

how to pick the affiliate products to promote

why you need a sales funnel

what an autoresponder is

how to choose a traffic source

how to create content and build relationships

how to stay consistent to guarantee success
This is a value-saturated post, so be sure to read through to the end for the opportunity to watch a BONUS video!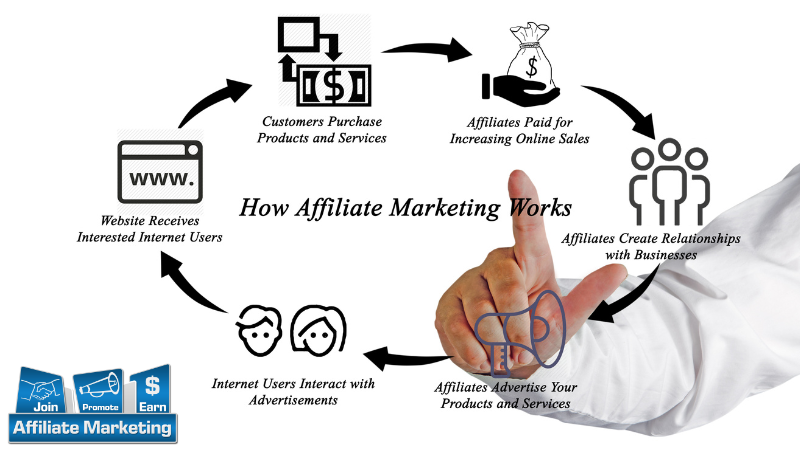 WHAT IS AFFILIATE MARKETING?
Digital Affiliate Marketers promote a company's products by driving traffic sales to that particular company's website. This happens through a web link that a customer clicks (on the affiliate's profile page or blog post) to lead them to the products they are already interested in buying! That web link contains a special identifier, linking the customer to the affiliate.
Once you have completed some form of Affiliate Marketing training, you can start to explore what affiliate products you would like to promote! If you are looking for a step-by-step approach that will guide you through picking out a niche to identifying your Ideal Client Avatar to building your social media presence to all the technical aspects of getting your online business set up, the Affiliate Apprenticeship 2.0 can do that all for you. Click HERE to check out all that you get access to with this course! Below you will find the exact 7 steps I used to build a successful online business.
Affiliate Marketing is such an exciting opportunity to create passive income and add to your overall monthly income. For me, it has been a way to add a third income to the household and currently, I am making as much in Affiliate Marketing as my husband is making in his 9 to 5! Who wouldn't want to add that into their lives if they could learn with a few easy steps to follow?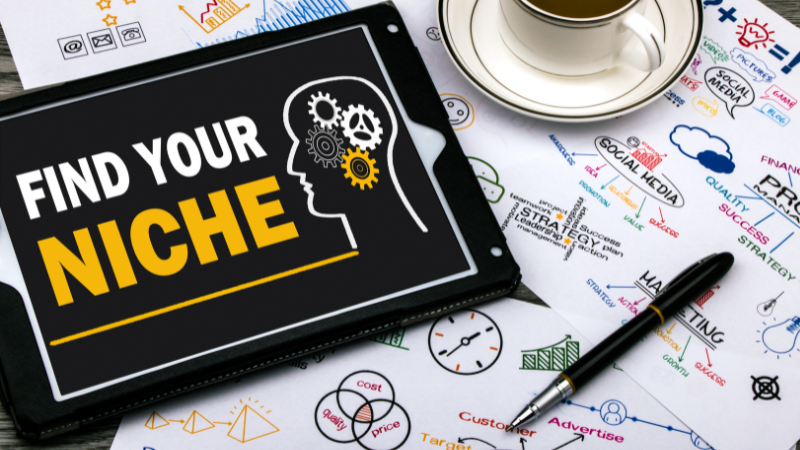 STEP 1: PICK YOUR NICHE
When getting started, it is very important to pick a niche. A niche is your primary area of focus. The top three EVERGREEN niches are Health, Wealth & Relationships.
While these are a good place to start, it is important to "niche-down" to a micro-niche so that you have a very specific audience for marketing and content creation on your social media platform of choice.
I should also mention there are lots of other profitable niches outside of those including sports, hobbies, travel, parenting and more! Whatever you do choose, be sure to choose something that aligns with who you are, what you are good at, and what you are passionate about. That is your personal brand! Ultimately, your niche should be connected to your personal brand.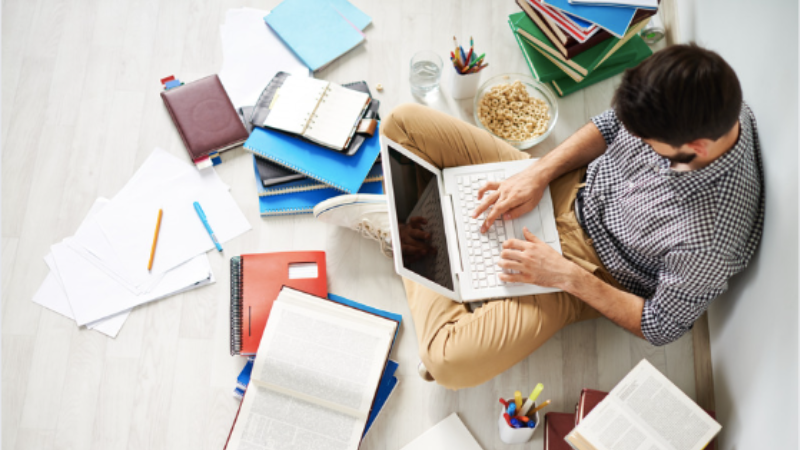 STEP 2: PICK A PRODUCT OR PROGRAM TO PROMOTE
There is an almost endless list of products an affiliate can choose to promote. The only decision to be made is what you want to promote in the niche you have selected.
A good place to begin your search is through Affiliate Networks which serve as marketplaces, listing all the different companies with affiliate product offers. It is almost always free to join as an affiliate with these companies, and all you have to do is apply. Here are a few great places to start searching for affiliate products:
· Digistore 24
· JVZoo
· Shareasale
· CJ Affiliates
· Impact Partners
· Max Bounty
In addition to this, you can simply type your niche of choice into Google + Affiliate Programs and see what the search reveals. For example, if I was looking for affiliate programs in the Dog Training niche, I might search "pet affiliate programs" and then explore what the search revealed to find the right product or products to promote.
STEP 3: BUILD A SALES FUNNEL
Once you select a niche and a primary affiliate product to promote, it is time to build a Sales Funnel. A Sales Funnel is a highly specialized website that takes a potential customer on a journey, from your social media content, through a sales process called a funnel, and hopefully to a purchase which will earn you a commission. It features a powerful Call to Action, convincing your potential clients to buy. This is the backbone of your business and selecting the right platform to suit your need is essential. Traditional websites aren't as successful at capturing a sale; therefore, your conversions will suffer. Here's a great deep dive if you want more information about Sales Funnels: What Is A Sales Funnel? Stages, and How to Build a Sales Funnel
In short, when a potential customer sees your content on a Social Media platform like Facebook, Instagram, YouTube, Pinterest, TikTok, Twitter, Snapchat or a blog that is the Awareness Stage. As you share valuable information with them, they progress through the Education Stage of the sales process. As you continue to share your story and they come to understand your story and journey, they experience the Social Proof Stage. They will be persuaded to click your "Link in Bio" or Affiliate Link (from a Blog). The customer lands on your Opt-In page, where their email is collected.
They are then pushed to the Thank-You / Bridge Page (only when necessary) to inform them of what is on the next page. The Bridge / Thank You page acts as the connecter between your Opt-In Page and the company's Sales Page. This page has an affiliate product link (a special unique number that identifies you as the affiliate who brought the customer to the company). If a sale occurs, YOU receive a commission!
Although there are so many to choose from, I can recommend two that are excellent and can provide everything you need, either as a new Digital Affiliate Marketer or as an experienced pro who demands more from your sales funnel platform.
My preferred sales funnel platform that I use in my personal business is LEAD VORTEX! They offer a 14-Day free trial too! The cost for that platform is $97/month. While that might seem expensive, it is one of the only overhead costs you will have in a month and you can also apply to become a Lead Vortex affiliate, earning a 40% commission for every sale you bring them!
That means all it takes to cover your monthly costs are three people to purchase through your affiliate link!
You may have also heard of CLICKFUNNELS, only the industry leader in all things sales funnels and affiliate marketing education. I am a big fan of Clickfunnels as a sales funnel platform and, up until I switched to Lead Vortex, I was a dedicated client of the platform. They have hundreds of tried and tested sales funnel templates that are proven to convert. Coming in at $97 monthly for Clickfunnels Classic, they are are a powerful, intuitive platform with many additional features available to enrich your experience. Clickfunnels is an amazing funnel design platform and designing insider the platform is a breeze.
My other highly recommended sales funnel platform, and the one that I used when I first began and wanted to keep my expenses lower is SYSTEM.IO They offer a free plan, especially helpful when you are first starting out, but can then switch to a paid plan with more options as your business needs grow! An added bonus with this service as software is the inclusion of an autoresponder! It is truly an all-in-one service that can set your business on the path to success!
No matter which sales funnel you select, you also will need a domain name to host your Sales Funnel. I purchased my domain from NAMECHEAP! They have excellent customer service and a deep library of how-to videos that explain everything you'll need to do step by step. I highly recommend them!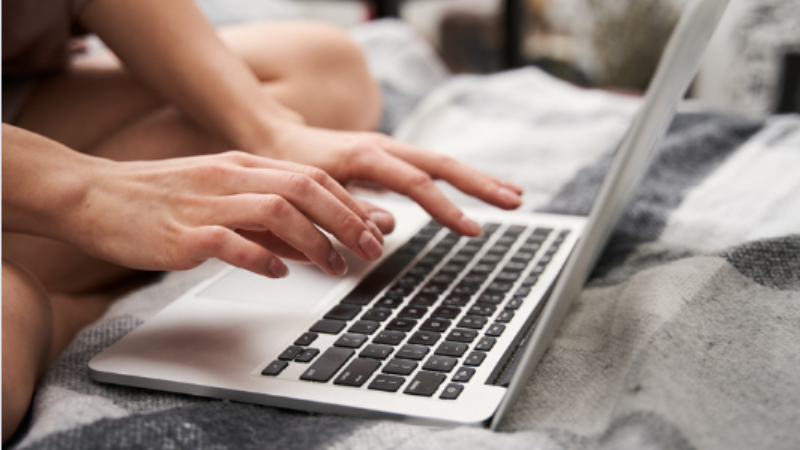 STEP 4: WRITE YOUR EMAIL SEQUENCE
There is nothing more important than building an email or subscription list! It is the key to financial success! The money is in that list, but more truthfully, the money is in the relationship you cultivate with your followers through your emails.
You first collected your potential customer's emails through your sales funnel. Once you have secured that email, it is imported into an autoresponder. The autoresponder is an online service that manages the customer emails you collect and sends them, upon your instruction, emails that either educate them or sell them products you recommend.
On another note, unless you are the owner of a blog, you are subject to the regulations and governing body of your chosen social media platform. What that means in plain language is you can lose your account on social media with no notice, and with that, all your followers, leaving you to start over from scratch.
With an email list, which you absolutely own, you can rebuild much faster and continue to communicate with your followers despite having a social media account temporarily put on hold or shut down.
Once I earn a customer's email, I continue to offer valuable merchandise through an autoresponder email program. For me, the all-in-one platform I use, LEAD VORTEX, also includes an awesome autoresponder where I can build beautiful email templates and manage all my subscriber information. As well, I also really like AWEBER. I have used them for years and their customer service and flexibility in pricing is fantastic! Their AWeber Free Plan will manage up to 500 subscribers, 1 landing page, and 1 email automation. Their AWeber Pro Plan is still reasonably priced and offers unlimited subscribers, email lists, landing pages and so much more!
Here's a scary fact: did you know that 48% of all emails end up in your desired customer's Spam Folder? Never to be seen by the human eye, no matter how value-filled, engaging and cleverly-written they might be!
Now, WARMBOX is a really neat tool that I use to improve my email deliverability and it was an essential tool I used when I first started collecting emails. You see, when you don't warm up your email, you risk affecting your deliverability rate and your sender reputation.
So what does that look like? Well, with a new email address, when you have not yet developed a strong deliverability rate and a respected sender reputation, your emails will end up more and more increasingly in people's Spam Folders, your sender reputation will fail and your emails will can potentially be blacklisted by email providers.
Basically, an email warming tool is a fully-automated, paid service that receives your emails, whitelists them, opens them, clicks your links and even uses AI to respond to those emails. This is a process that is repeated again and again, increasing gradually so that your emails will be allowed access to people's inboxes, your sender reputation grows and your open and conversion rates grow! WARMBOX has done that for me and it can do that for you too!
More than anything, I can't stress how important it is -- THE MOST IMPORTANT! -- to build your email list! Please always remember that your business is NEVER a social media platform that you are in jeopardy of losing at ANY time. Build that list, my friend! The money is in the list!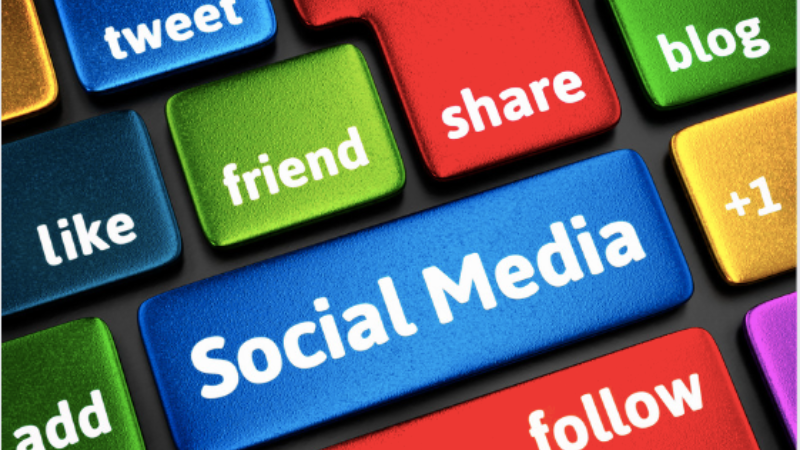 STEP 5: SELECT YOUR TRAFFIC
Traffic comes in TWO forms!
Paid traffic requires you to spend money on advertising on platforms like Pinterest, Instagram, YouTube, Google, and Facebook. This can be done with as little as $5/day to get started.
Organic Traffic is FREE traffic, achieved through posting on social media platforms and blogging.
Ideally, a person can start Affiliate Marketing on any platform: TikTok, Snapchat, Pinterest, Twitter, YouTube, Facebook or Instagram. It is best to choose one platform on which to focus and then expand as you grow your business.
A key training that helped me to succeed on the TikTok platform was the 15-SECOND FREE LEADS training. It did an excellent job of breaking down the format and structure of the short-form videos I would need to create once I started on the platform. I guess you could say it worked as I have built my primary account to over 128K followers!
Social Media Platforms are a smart approach to begin making money online, very quickly, but follow your instinct and choose the platform that is right for your message and niche.
In my business, I use a combination of free and paid traffic. I attract attention through the videos I create on TikTok in addition to the free and paid advertisement Pins that I create on Pinterest.
I also generate interest in my affiliate products through interactions in the Broad Minded Solutions Facebook Group and on the Broad Minded Solutions YouTube Channel as well. The beautiful thing about Digital Affiliate Marketing is you can truly select the method that works best for you and adjust your plan as your business needs change.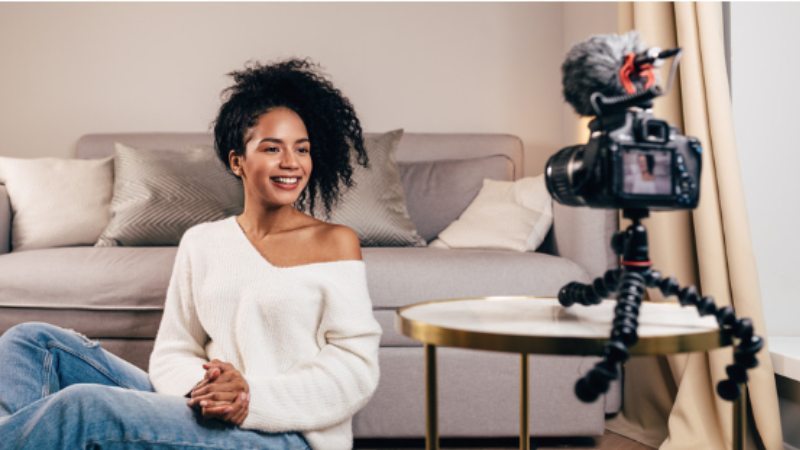 STEP 6: CREATE CONTENT & BUILD RELATIONSHIPS
Creating high-quality content where your affiliate link fits naturally is the next important step in starting your Digital Affiliate Marketing online business. While it might seem overwhelming at first, the most important thing you can do is share your journey honestly and build a relationship with your followers. Even new Digital Affiliate Marketers have much of value to share because every successful, seasoned pro Digital Affiliate started out with zero experience, zero followers and zero commissions. Never lose sight of that!
Magic happens when you provide this service: a brand your followers trust.
This is accomplished through valuable content, created with your Dream Customer in mind! One of the most helpful resources I found when I was planning and creating my content was the Secret series books by the creator of Clickfunnels, Russel Brunson. DOT COM SECRETS, EXPERT SECRETS and TRAFFIC SECRETS gave me great insight into how best to target and speak to my followers and convert them into my Ideal Customer. They are all FREE, simply pay the shipping and and handling, then you are off to a great start building a library of valuable resources to help you along the way!
Content does not mean you have to be in a video… it can be conveyed via a video, images and words, not necessarily featuring your face. It is important to remember that a follower who knows, likes, & trusts (KLT) you is far more likely to purchase based on your recommendation!
If you can solve your potential client's problems & meet them at a pain point, you will build a thriving community of buyers! The training you access in The Affiliate Apprenticeship 2.0 really helps you to understand these concepts as well!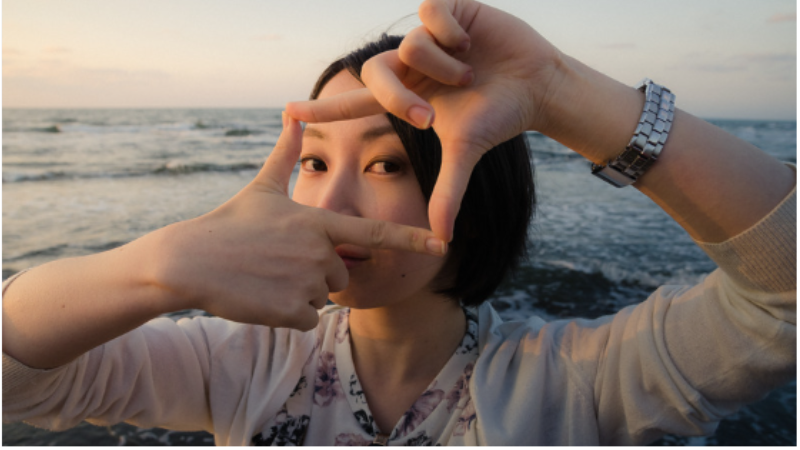 STEP 7: F.O.C.U.S
Simply put: follow one course until success! For me, that started the day I paid $7 to begin learning with The 15 Day Challenge. YES! It is possible to gain the kind of wealth you have only dreamed about, but there are no guarantees. This is not a get-rich-quick scheme. If you commit to taking action, you can experience life-changing financial growth & freedom to quit any 9-5 job after building up your digital marketing business. With focus, you can achieve it!
Remember, all things can happen with hard work, determination, creativity, consistency, and committed decision-making. Obstacles are expected, but don't let fear prevent you from changing your life for the better.
Your mindset is key to your success. A millionaire mindset will help you to be willing to change course and invest your energies where they will be most profitable. Millionaires are dedicated to investing time and committing to the entire journey! As you progress & grow your business, you will learn & improve as you go.
There were two books I read when I was first starting out that I found extremely helpful with changing and shaping my mindset: Rich Dad, Poor Dad by Robert Kiyosaki & Secrets of the Millionaire Mind by T. Harv Eker.
To become successful, you need to put in the TIME! Millionaires know that in order for a project to be successful, sufficient time needs to be invested in the project. Both of those books helped me to understand that on a deeper level, and I frequently go back to them when I feel frustrated or that I have lost my focus.
You CAN own your own passive-income business; it just takes time!
Most importantly, to become successful, you need to be authentically YOU!
The principles I have just revealed I personally used to jump-start my own successful Digital Affiliate Marketing business. Use them to scale your online business, work on your education, and put in the work! Take the next few weeks to really focus on yourself.
And finally ... what more do you want to know about starting a blog that can generate you $1300++ in a weekend?
Once you have gotten started, come back and read my blog post, Top Five Tools Digital Affiliate Marketers Use to Profit Online to learn about the tools I have found to be invaluable to financial success. As well, if you haven't already joined, check out my Broad Minded Solutions Facebook Community! I teach basic side hustles and can help you along your journey in Affiliate Marketing, Blogging and so much more! Maybe you want to know a little bit more about all of this? Be sure to check out this video: So You're Thinking About Getting Started in Affiliate Marketing?
So what are you waiting for?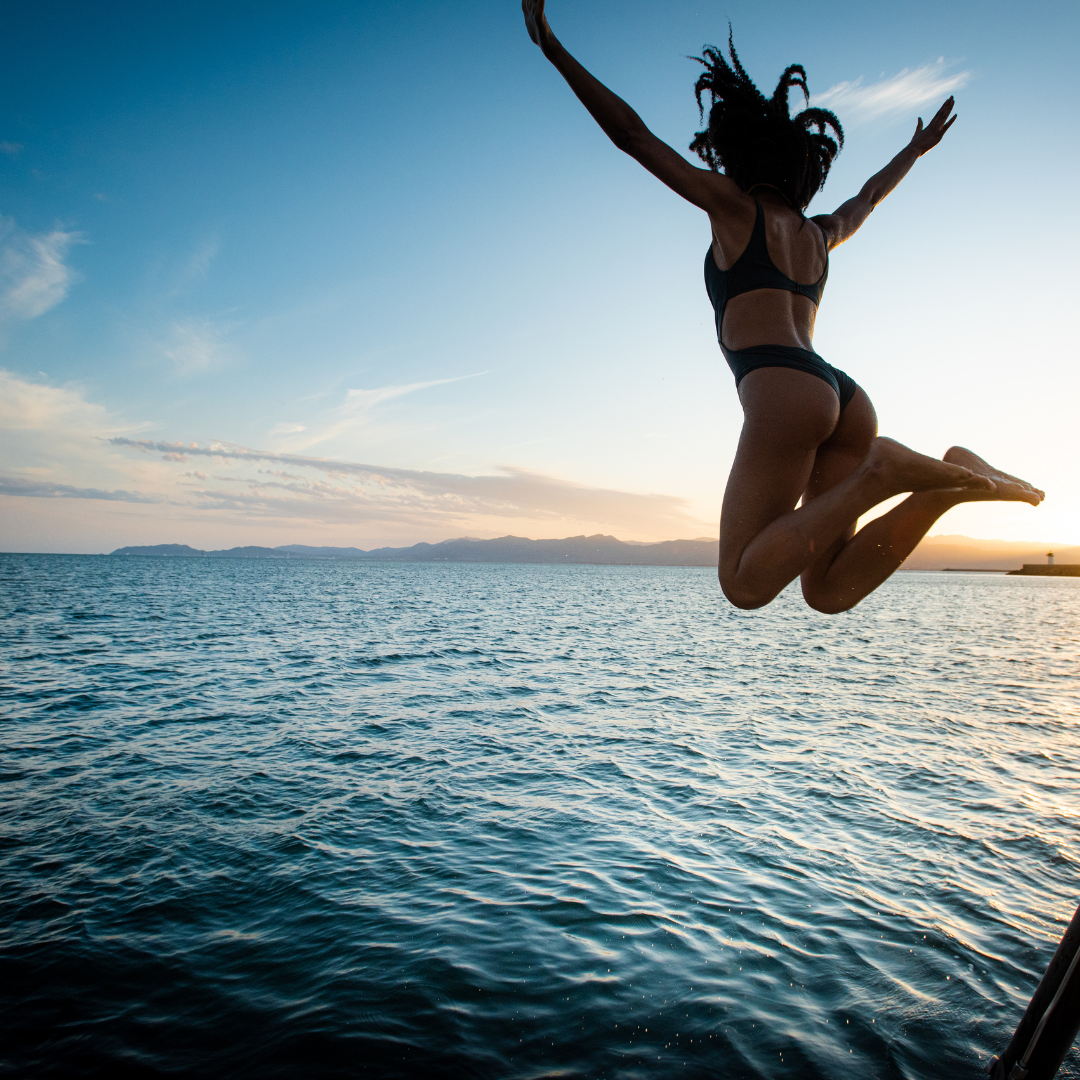 💦 CANNON-BALL!💦
And start your own Affiliate Marketing Business or Blog TODAY!